THE COUNTRY
Look beyond the chocolate, cuckoo clocks and yodelling – contemporary Switzerland, land of four languages, is all about once-in-a-lifetime journeys, heart-racing Alpine pursuits and urban culture.
Great Outdoors
Switzerland's ravishing landscapes demand immediate action – grab boots, leap on board, toot bike bell and let spirits rip. Skiing and snowboarding in Graubünden, Bernese Oberland and Central Switzerland are winter choices. When pastures turn green, hiking and biking trails abound in glacier-encrusted mountain areas and lower down along lost valleys, glittering lake shores and pea-green vineyards. View the grandeur from a hot-air balloon or parachute, or afloat a white-water raft. Then there's those must-do-before-death experiences like encountering Eiger's chiselled north face up close or reaching crevassed ice on Jungfraujoch. Most extraordinary of all, you don't need to be a mountaineer to do it.
Urban Edge
The perfect antidote to rural beauty is Switzerland's urban edge: capital Bern with its medieval old town and world-class modern art, deeply Germanic Basel and its bold architecture, chic Geneva astraddle Europe's largest lake, party-loving Lausanne, tycoon magnet Zug and uber-cool Zürich with its riverside bars, reborn industrial west district and atypical street grit. Castles and craft beer, gigs and new-wave restaurants – you'll find the lot in Swiss cities. And never has the urban been so close to the outdoors: within minutes you can reach nearby peaks, chill at waterfront bars with Alpine views, or enjoy invigorating swims in the Rhine, Aare and Limmat.
Alpine Tradition
Variety is the spice of rural life in this rich, earthy land where Alpine tradition is rooted in the agricultural calendar and soaring mountains are a dime a dozen. Travels are mapped by villages with timber granaries built on stilts to keep the rats out and chalet farmsteads brightened with red geranium blossoms. Ancient markets, folkloric fairs, flag waving and alp-horn concerts engrave the passing of seasons in every soul. And then there's the food: a hearty and flavoursome gastronomic celebration of gooey cheese desperate to be dipped in, along with velvety chocolate, autumnal game and air-dried meats.
Avant-Garde Culture
Ever innovative, the Swiss have always embraced the new and the experimental. Capturing the zeitgeist up and down the country are cultural venues, attention-grabbing architecture and avant-garde galleries. Bern's wavy Zentrum Paul Klee bearing architect Renzo Piano's hallmark, Basel's Frank Gehry–designed Vitra Design Museum and astounding Fondation Beyeler, Lugano's Mario Botta–splashed centre and state-of-the-art MASI gallery, and Geneva's thought-provoking Musée d'Art Moderne et Contemporain in a revamped 1950s factory are just the tip of the cultural iceberg. Even in back-of-beyond corners of the Alps you'll encounter unexpected nods to modern aesthetics, contemporary art and fresh-faced design.
(source: https://www.lonelyplanet.com/switzerland).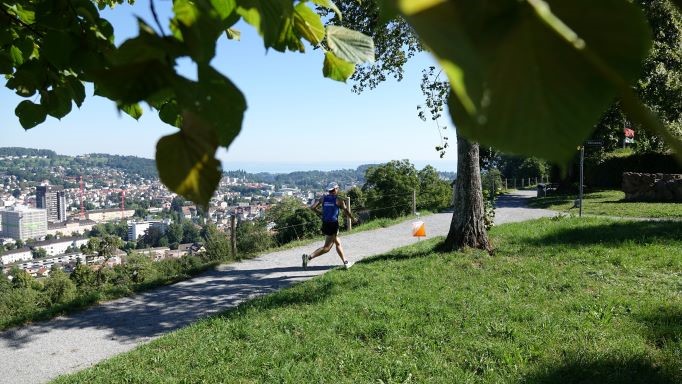 FACTS AND FIGURES/ USEFUL INFORMATIONS
Population
Approximately 8 million. Out of these numbers, around 30 % do not have a Swiss passport.
Languages
German 65.6 %. 19 of the country's 26 cantons are predominantly (Swiss) German-speaking. French 22.8 %. Spoken in the western part of Switzerland, the 'Suisse Romande'. Italian 8.4 %, spoken in the southern part of Switzerland, the 'Ticino'. Raetho-Rumantsch 0.6 %, a Latin based language spoken only in one canton, Graubünden. Graubünden also speaks German and Italian and is the only trilingual canton in Switzerland.
Capital
Berne
Politics
Federalism and direct democracy Copyright: University of St. Gallen EUC Golf 2015 – General Handbook 9 Parliament: Bicameral parliament with the National Council of representatives of people (200 members) and the Council of States representing the cantons (46 members), also called the Federal Assembly. The FA elect the Federal Council – the collective head of state, consisting of 7 members.
Geography
41'200 km2 with 1484 lakes and 140 glaciers. Highest point: Dufour Peak: 4'634 m Climate: Moderate with no excessive heat, cold or humidity, seasons are clearly distinguishable.
Religion
Majority Christians (75 %), aside from Muslim (4 %), Buddhist (0.3 %) and Jewish (0.2 %). 11 % with no religious affiliation.
Economy
High qualified labour force in micro technology, hi-tech, biotechnology and pharmaceuticals as well as banking and insurance know-how.
Sustainability & environment
Swiss citizens are champions when it comes to recycling – 94 % of old glass and 81 % of PET containers are being recycled.
Currency
Switzerland remains with the Swiss franc, usually indicated as CHF. While Switzerland is not part of the European Union and thus is not obliged to convert to the Euro, many prices are nonetheless indicated in euros so that visitors may compare prices. Merchants may accept euros but are not obliged to do so. Change given back mostly in Swiss francs.
Expected average temp/weather
The climate is moderate with no excessive heat, cold or humidity. From July to August the daytime temperature range is 18° to 28° C (65° – 82° F) and from January to February the range is -2° to 7° C (28° – 45° F). In spring and autumn, the daytime temperature range is 8° to 15° C (46° – 59° F). Weather to be expected: during August it can still be warm up to 30 degrees, however, be prepared for rain and cooler weather/fog as well!
Phone codes
If calling from Switzerland, you need to enter the international country code. For example, for Germany the international country code is "+49", for France "+33". The country code is followed by the area code (without the "0") as shown in the following example: "+49 22 112 34 56". As a rule, the "+" sign appears if you press and hold the "0" key for a few seconds.
Electricity
The voltage in Switzerland, as in most of Europe, is 230V/50 Hz. Switzerland uses type C (2-pin) and Type J (3-pin) plugs. (Type C 2-pin plugs also fit J sockets.)
Insurance
A personal international health insurance is strongly recommended, a personal travel insurance including coverage of personal accident, sickness, loss or damage to luggage and personal effects and cancellation charges is advisable.
Drinking water
all tap water is drinkable – a quality product from natural resources
WLAN
Free WLAN will be available at the hotels as well at the official meeting rooms.
Otherwise, you will have to use one of the three mobile band providers, make sure you turn off data roaming!
Emergency numbers
Police number 112 Police, Fire, Ambulance 1414 Swiss Air Rescue